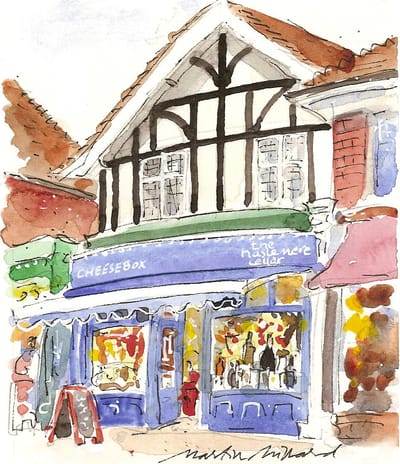 Richard Royds started The Haslemere Cellar back in 1991 in Lower Street, Haslemere. In 2001 the business moved to West Street where it shared premises with Cheesebox, a cheesemonger & delicatessen. At that point Richard's wife Jennie came to help in the business. In 2010 Cheesebox's owners moved back to their roots in the West Country and Richard and Jennie took over the cheese side of the business as well.
The raison d'être has always been to offer well-made, interesting wines from small, mostly family-run, growers. This maxim applies equally to the cheese selection and factory-made cheeses are avoided at all costs.
Last year, 2019, the lease expired on the West Street shop and they took the decision to move to online. This has enabled them to spend more time sourcing new products for you.